Menu
---
Aligned with the ever-changing consumer behavior, TCB offers signature snacks including wraps, burgers, combos, sandwiches, salads, shakes, macaroons, chocolates, designer cakes, morning bakery, house cookies, exotic breads and much more in an extensive menu created with freshest seasonal produce and local/regional influences. Health-conscious guests can also choose from nutrient-packed healthy choices.
Designer's Cake
Destination for designer cakes for weddings, engagements, receptions and birthdays crafted with different colours and pictures.
View Video
Boulangerie
Choose from a selection of freshly baked baguettes and croissants at TCB. Good for any occasion, crafted by hand, it's charm will win you over.
View Video
Macarons
Colourful range of macarons exceeds consumer expectations and creates wonderful moments. Signature offering made with ganache and butter cream assembled as per guest preference.
View Video
Morning Bakery
Wonderful aroma of freshly baked in-house artisanal breads will surround you. Our chefs are known for mixing traditional bread with French influences.
Beverages
Perfect for a quick bite, TCB presents locally inspired beverage concept targeted towards younger generation. Moreover, a dedicated health-related menu including exclusive concoctions aims to satiate the taste buds.
Renowned for its Traditional Indian and Anglo-Indian afternoon tea, the lounge also offers plated menu items across the table on tiered stands encouraging conversations.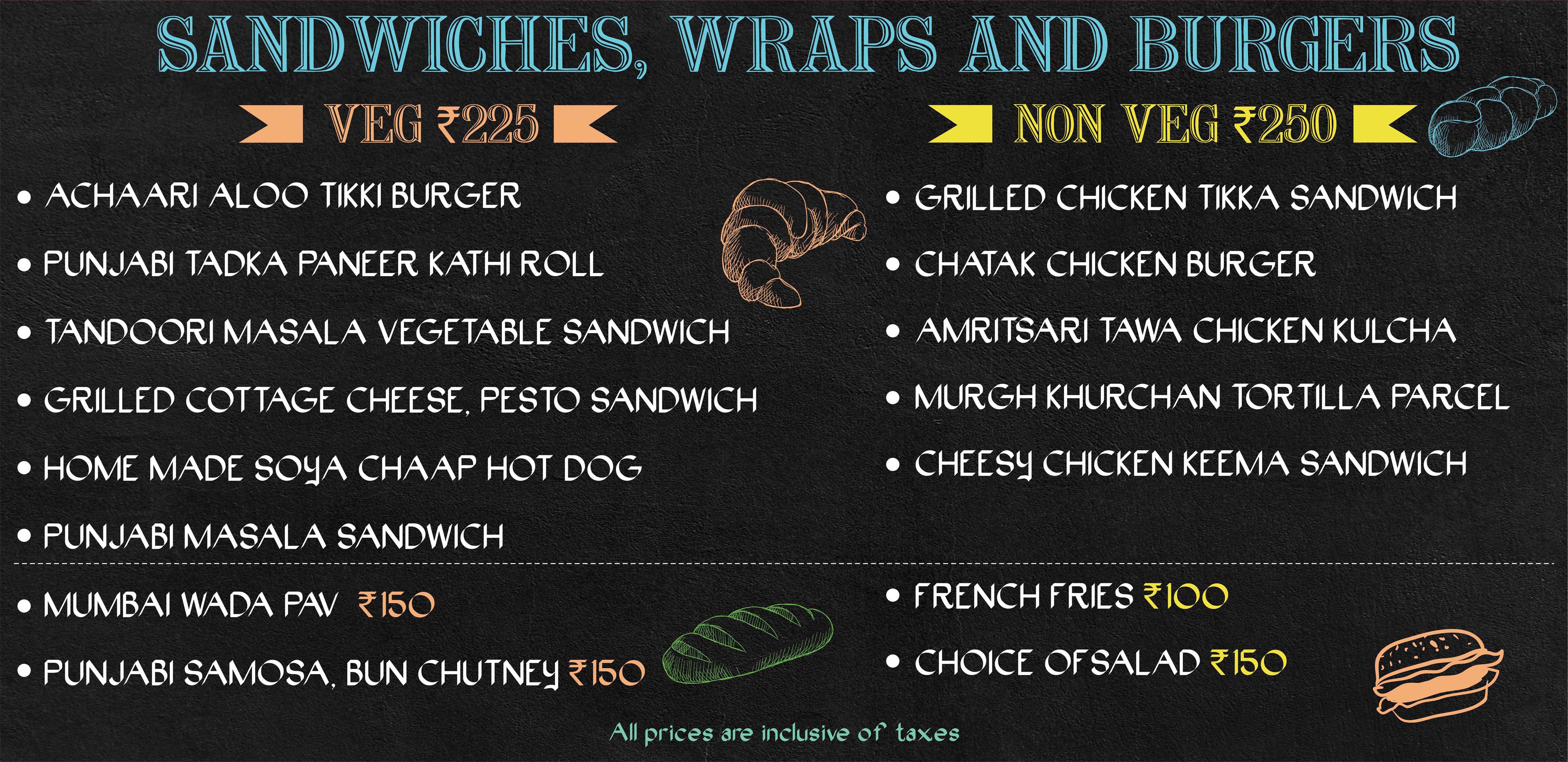 Chit Chat Combos
If you are looking for ways to eat healthy, consider what you are drinking and make sure every sip counts! TCB presents locally inspired beverage concepts targeted towards the younger generation. Moreover, a dedicated health-related menu, including exclusive concoctions aims to offer health benefits in addition to satiating your taste buds.
For those munching which are perfect for quick and yummy bites, TCB presents Chit Chat combos which go well with your choice of beverages, be it tea, coffee or any shakes. For Punjab, TCB has introduced an ideal chit chat combo with gur pare, namak pare and cutting chai.  Sip in ethnicity with the exuberant range of our customised designer tea pots and glasses and indulge in the authenticity of drinking the traditional Indian beverages.
We at TCB bring you a big selection of nippy and delicious counter-serve options.
From healthy classics to get you started to burgers, wraps, shakes and more, we'll make sure you can fuel up and get back to winning quickly.
Sizzling quick bites, comfort classics, desserts from around the world … Whatever you're in the mood for we have all the options that are sure to hit the spot.  From the endless options to regional favourites, there's really something for every taste – and enough of it for any appetite.